Friday, January 28, 2022 - 10:25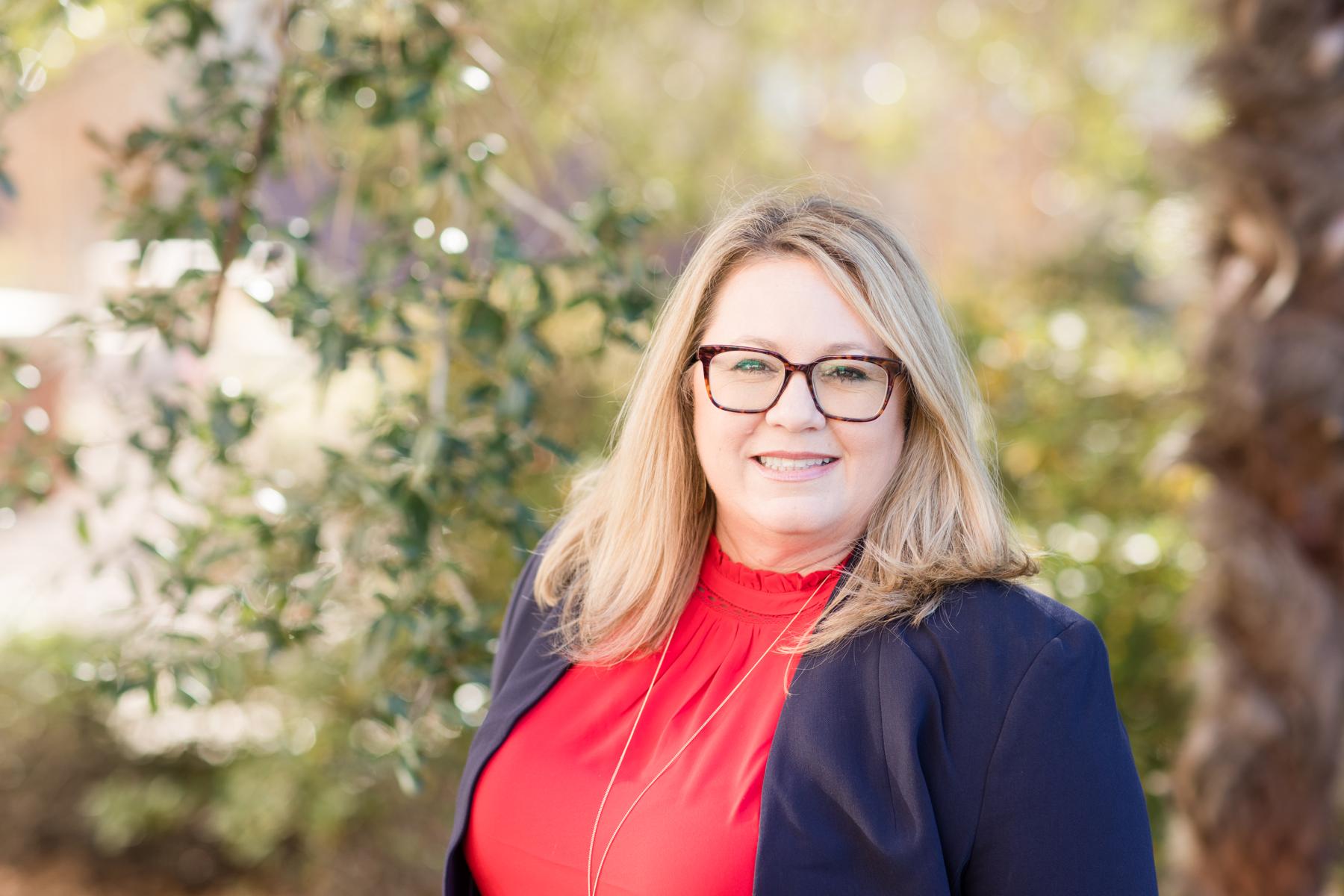 Brooke Moore, assistant vice president for integrated student financial support
DENTON (UNT), Texas — Brooke Moore will join the University of North Texas as assistant vice president for a new integrated student financial support center on February 1.
Creation of the center is a presidential affordability initiative intended to provide students with an "easy button" for securing funding and paying for college. It will focus on providing each student with caring, customer service centered on the finances of going to college.
"We care deeply about the financial well-being of our students, and I am excited to have Brooke join us to lead our efforts in simplifying the financial process and make it easier for students to access the services they need." said UNT President Neal Smatresk. "We envision an integrated, one-stop financial shop that provides seamless customer service and empowers students with the guidance they need to manage debt, stay enrolled and make smart financial decisions."
Moore will be responsible for launching a service that brings together technology and web resources to integrate customer support services from financial aid and scholarships, financial literacy and wellness and billing and payment of student accounts.
"Brooke is a respected leader with experience in stakeholder collaboration, integrated services and student support initiatives, and I am excited to have her join our team of committed professionals," said Shannon Goodman, vice president for UNT's Division of Enrollment. "We know there's a better way we can support our students through the nuances of paying for college and Brooke is the leader who will define and implement that way at UNT. I look forward to working with her and believe everyone else will too."
A primary goal for Moore will be identifying ways to create and implement cross-functional processes and operations to improve efficiencies and the customer experience for UNT students.
"I am excited to be joining the UNT family," Moore said. "The university has many fantastic assets – a beautiful campus, a vibrant student population and dedicated staff and faculty who are all experts in their fields. UNT is a national model for ongoing student success – placing importance on the holistic student experience. President Smatresk's initiative reinforces this commitment to our students and their ultimate success. I am thrilled to be part of this mission because my passion is supporting the whole student – allowing them to immerse themselves fully in their educational experience, embrace possibilities and dream big."
Moore comes to UNT from the University of South Alabama where she currently directs Student Financial Success and Support Services. She has more than a decade of experience providing efficient financial services and student-centered support.
She holds an MBA and a bachelor's degree in business administration from Fresno Pacific University as well as an Ed.D. in higher education administration with a focus on leadership from the University of South Alabama.