Thursday, June 24, 2021 - 10:31
Category: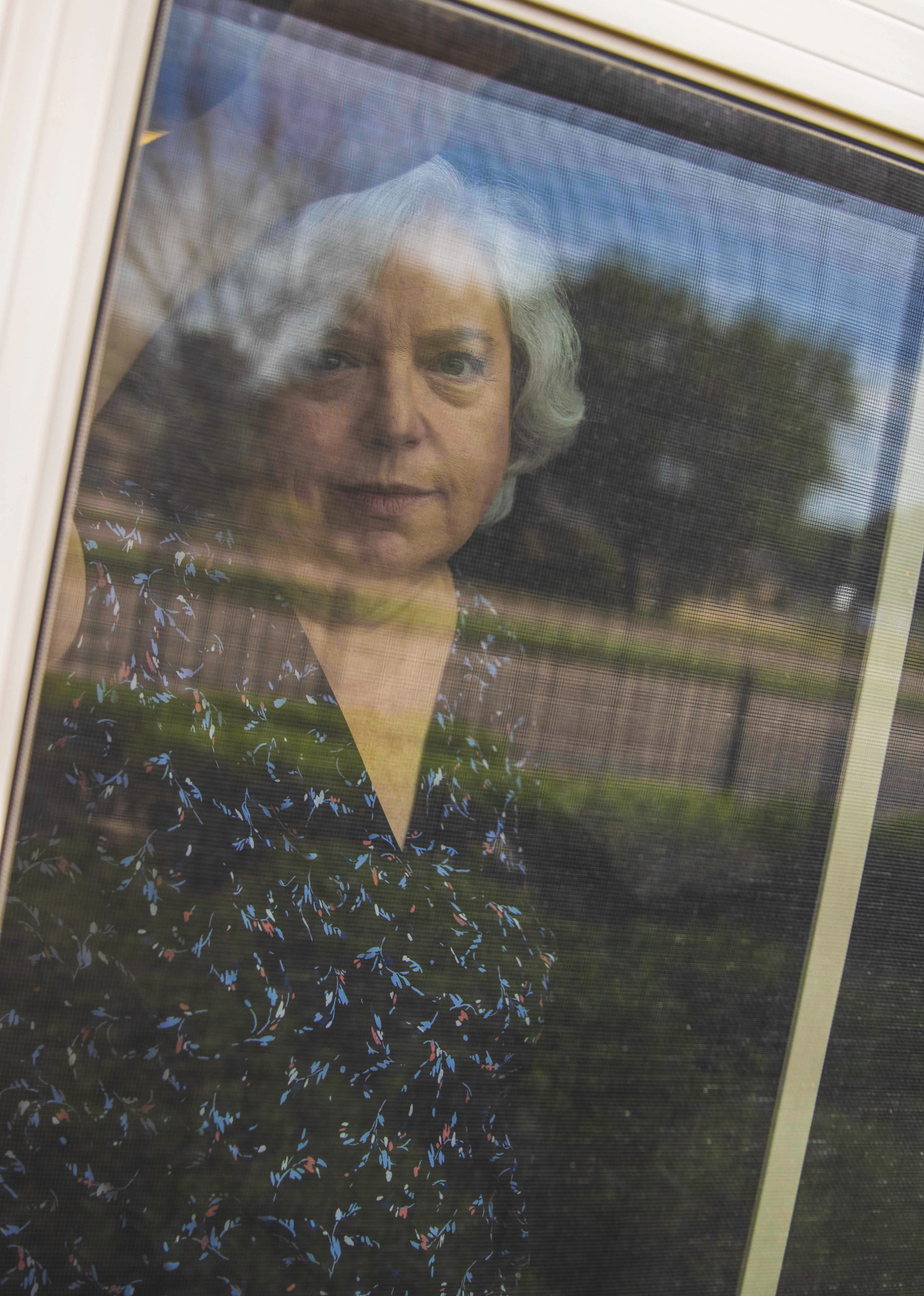 Photo of woman in quarantine in April 2020 as part of UNT student Jessica Strange's award winning photo essay, "Alone Together."
DENTON (UNT), Texas — University of North Texas student journalists in the Frank W. and Sue Mayborn School of Journalism and the College of Liberal Arts and Social Sciences Department of Media Arts have earned numerous regional and national awards.
The Broadcast Education Association named NTTV as the Television National Signature Station Award winner for 2021. The award recognizes superior protocols, practices and achievement by student-run television stations. This is the second time NTTV has been honored at this level.
Additionally, the station received third place in the BEA Festival of Media Arts competition for its live telecast for the 2020 presidential election entitled "Your Decision 2020."
Other UNT projects recognized in the BEA awards include:
"These awards are a testament to the hard work and dedication of all our students," said Phyllis Slocum, NTTV station manager and principal lecturer in the Department of Media Arts. "NTTV is a unified group of many students with a variety of outstanding skills, passion and creativity. Together, as a team, they support each other, develop outstanding content and work toward careers in media at all levels."
The Society of Professional Journalists recognized Mayborn photojournalists with two awards in its national Mark of Excellence Awards. The series, "Limbo: Pandemic Perspectives," by students in Mayborn Associate Professor Thorne Anderson's Spring 2020 photojournalism class was named a finalist in the category honoring COVID-19 coverage by large schools in a newspaper, magazine or online. The project documents that otherworldly period in March and April of 2020, when North Texans were most serious about social distancing and people were encouraged to stay home as much as possible to stop the spread of the virus.
"I was thrilled to see our students bounce back and embrace the challenge of pivoting to a new project as our course moved to remote instruction," Anderson said. "Some of them told very personal stories about themselves or people within their own 'pods.' Others found unique ways to make compelling photography in outdoor spaces."
Jessica Strange's "Alone Together," an individual photo essay in that same series, won the national COVID-19 Digital Photography category. She photographed people in their homes around Denton and Fort Worth, at a safe distance, often through windows.
"In Jessica's portrait series people's homes begin to feel like lifeboats, with survivors floating in a sea of uncertainty," Anderson said. "The images and their clever captions are factual documents, but they also are empathetic in communicating the human experience of her community during the shutdown."
On the regional level of the SPJ Mark of Excellence Awards, UNT students were named winners in:
And finalists for:
ABOUT THE FRANK W. AND SUE MAYBORN SCHOOL OF JOURNALISM
The Mayborn School of Journalism, the only named and endowed school at the University of North Texas, trains more than 1,100 students in print/digital journalism, broadcast journalism, photojournalism, advertising and public relations. The Mayborn School, currently celebrating a tradition of 75 years of journalism instruction at UNT, is also home to the nationally known Mayborn Literary Nonfiction Conference.
ABOUT NTTV
NTTV is a student-run television station at the University of North Texas. It provides a platform for students to experience live broadcasting, reporting skills, performance, original student shows/entertainment, video editing and shooting, writing and show producing, marketing, social media/digital platforms and other media-related efforts. NTTV offers opportunities for students to work in teams, creating media products that impacts their peers, their university and their greater community.