Tuesday, February 8, 2022 - 08:20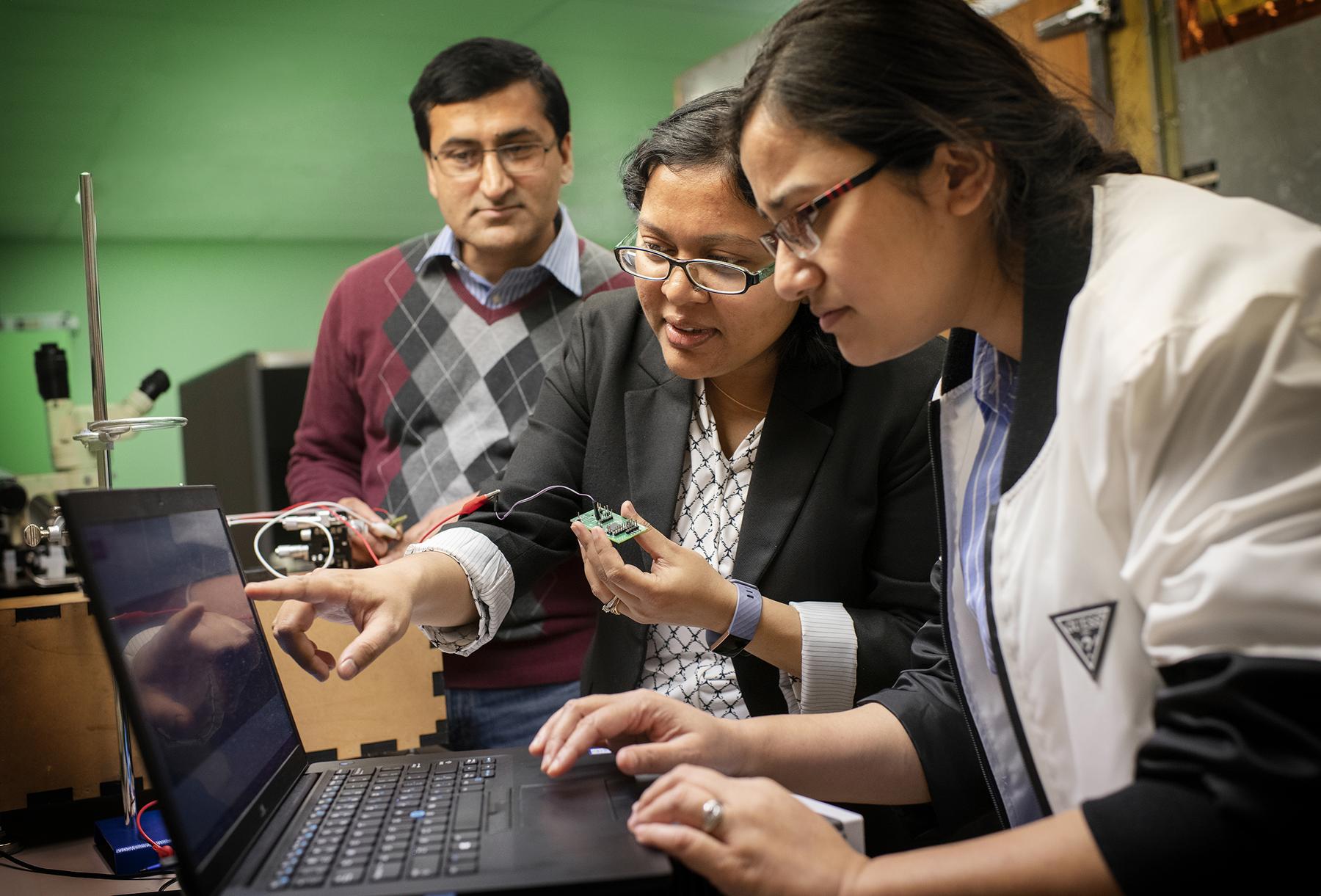 The Carnegie Classification of Institutions of Higher Education™ reaffirmed UNT's standing as a Tier One Research University in its 2021 report, released Feb. 2. Only 141 universities nationwide are classified as "Doctoral Universities: Very High Research Activity," which places UNT among the nation's most elite, top-tier research institutions.
"UNT's continued inclusion in Carnegie's 'very high research activity' classification is a testament to the hard work and dedication of our faculty and staff as we've strengthened our research enterprise across the board the last several years," said UNT President Neal Smatresk, noting that UNT was first included in the Carnegie rankings in 2015.
"We bolstered our research equipment and spaces, propelled an increasing number of our academic programs to national rankings, boosted enrollment at a time when others are lagging, and invested in our faculty and students — significantly growing our number of doctoral students and faculty in programs ranging from engineering to music," Smatresk said. "This recognition by Carnegie is further evidence of our momentum in growing our research profile and our rise toward greater national prominence."
The Carnegie Classification is a highly regarded framework for measuring universities' research activity and graduate programs. The classifications are released every three years and are based on research, expenditures and doctoral degrees awarded. The 2021 rankings are based on fiscal years 2019 and 2020. This year's pool of the top-tier universities was expanded slightly.
Committed to becoming — and then maintaining — its Tier One status, UNT has focused on continued progress toward excellence in research and reputation while ensuring its students receive a top-tier academic experience.
In 2020, UNT was named one of only 18 Tier One research universities designated as a Hispanic-Serving and Minority-Serving Institution. Participating in the Association of Public and Land-grant Universities' Aspire: National Alliance for Inclusive and Diverse STEM Faculty, UNT has been committed to developing faculty recruitment, hiring and retention practices specifically for underrepresented populations in STEM.
In addition to investing in its faculty and students, UNT invested heavily in its research infrastructure — opening a Biomedical Engineering Building, renovating and expanding its Art Building, upgrading the Water Research Field Station and converting incubator space to wet labs at Inspire Park in Frisco. Additionally, a demonstration facility for autonomous vehicles was established at the new Center for Integrated Intelligent Mobility Systems, which also recently received funding for a netted test flight facility for unmanned aerial vehicles. UNT also partnered with the Texas Advanced Computing Facility to provide enhanced high-speed computing and cyberinfrastructure and expanded more core research facilities to faculty across campus.
During the 2021 Texas legislative session, UNT also received a Tuition Revenue Bond for $113.4 million to construct a new Science and Technology Research Building that will provide vital state-of-the-art space for faculty and student researchers. UNT also pulled in $20 million from the Texas Legislature over the last two sessions for its Center for Agile and Adaptive Additive Manufacturing (CAAAM). This innovative center, which launched in 2019, works to transform manufacturing technologies to create market-based solutions involving fundamental science impacting everything from medical implants to next-generation drones and encouraging new industry and global collaborations for North Texas while ensuring a workforce of engineers trained to lead in this disruptive new technology space.
"This is a journey, and UNT is making steady progress toward our ultimate goal — set by the state of Texas — of becoming an institution of the same quality as the nation's best research universities," said Jennifer Cowley, UNT's provost and vice president for academic affairs. "We are proudly building off our legacy and historic strengths. While Carnegie is one measure of our progress, we ultimately must look at the impact we make as a research university."
UNT has a broad base of research and scholarship across 244 academic programs spanning disciplines from science and engineering to arts, education, business and political science. The university also consistently leads the region and ranks among the state's top universities for the number of doctoral degrees it awards annually.
UNT has established programs to help faculty better compete for research funding opportunities and boasted a record-breaking $50 million in new contracts and grants awarded to its faculty researchers in the last year alone.
"UNT has seen quite a transformation in the last few years," said Mark McLellan, vice president for research and innovation. "Our faculty are continuing their efforts to push out new research proposals in record numbers. This past year, we saw a dramatic 17% increase in the value of proposals, propelling our research engine full steam ahead as evidenced by the 30% increase in our research expenditures."
UNT's leaders recognize there is still more to do.
"Our momentum as a research university will continue as we expand our research space and build on our innovative programs," Smatresk said. "Through high-level research and scholarship, Tier One universities drive innovation and contribute significantly to the region and state through intellectual capital and economic development. UNT is making an impact for our students but also our region, state and beyond."
Learn more about faculty research, achievements and breakthroughs.