Monday, April 24, 2017 - 18:16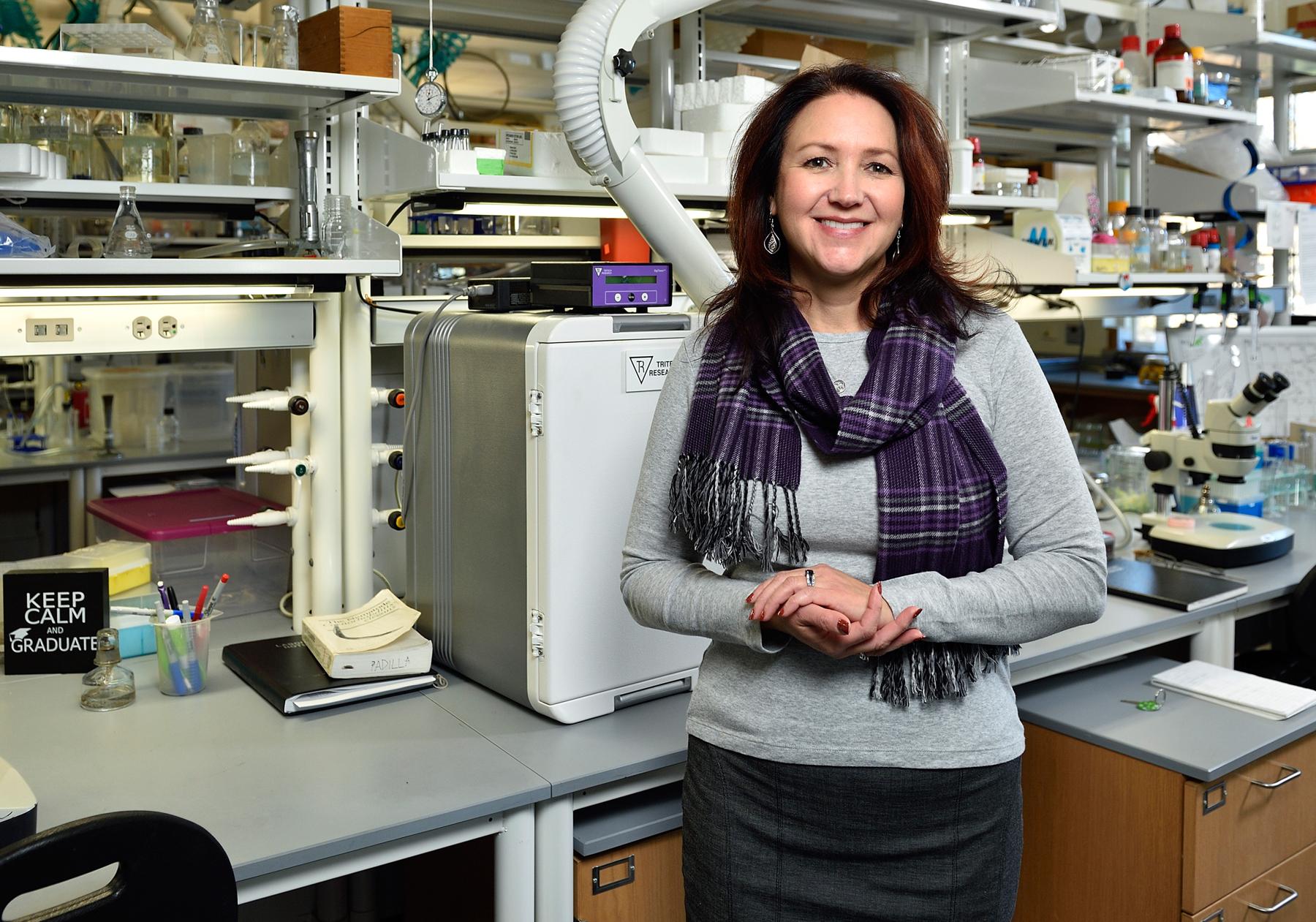 Pamela Padilla, UNT associate professor of biology and associate dean of research and graduate studies, College of Science.
DENTON, Texas (UNT) — Pamela Padilla, an associate professor of biology at the University of North Texas and Associate Dean of Research and Graduate Studies in the new College of Science has spent her career studying science, doing research in the field of genetics and teaching. Her efforts have brought her great success with everything from awards to publications. Now she has a new honor that comes with a new career focus. She was recently accepted to an advanced leadership institute and wants to help bring new leadership skills to her fellow scientists.
"It's a new type of training that you don't typically get as a scientist, but I think it will help us be better scientists," said Padilla. "Doing science requires you to run your research program, be a good communicator and get your ideas across for funding. Science is very collaborative and requires communication and leadership skills, so it is good to develop these skill sets."
The leadership institute is a partnership between the Howard Hughes Medical Institute (HHMI) and The Society for Advancement of Chicanos/Hispanics and Native Americans in Science (SACNAS). It's the second year they are holding this event, and only 15 scientists from academia, industry and government from across the nation were invited.
"It's nice to know that HHMI is interested in developing more scientific leaders, specifically minorities," said Padilla.
The event will be held this coming June at the institute's campus in D.C. Padilla said she is excited to not only learn new skills, but to pass them along to her students.
"I want to teach them everything from problem solving to professional skills and communication," she said. "I want to give them as much information as possible. It would be good for them to be told up front what they need to have a career in science."
The leadership institute is also a chance to bring Padilla's career full circle. She has a 20-year history with SACNAS, a non-profit organization that is the largest STEM diversity group in the nation.
"I presented my first poster proposal at a SACNAS conference in my home state of New Mexico as an undergrad," she said. "For me being part of this leadership program is a way I can give back to that next generation."