Tuesday, February 8, 2022 - 10:44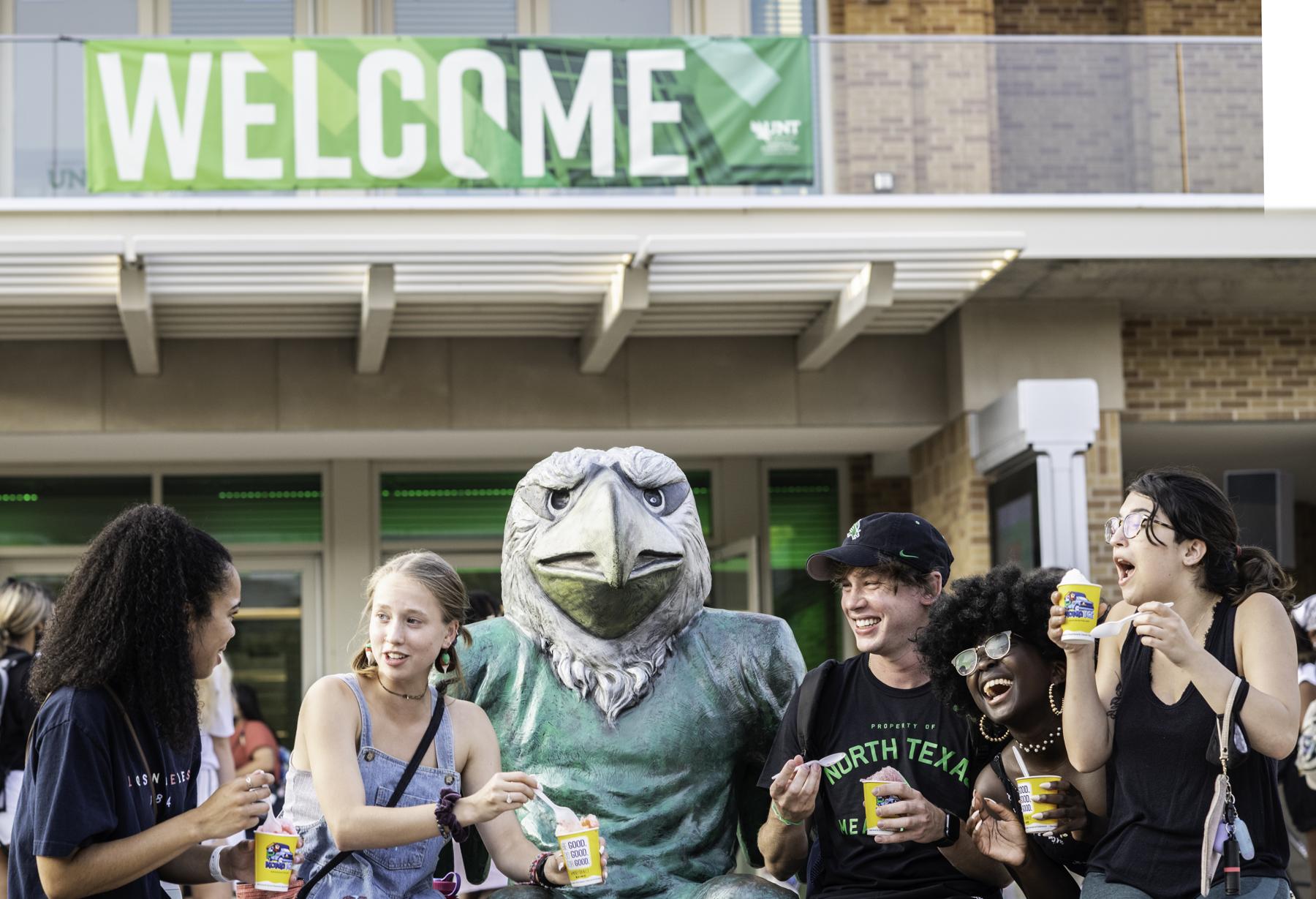 DENTON (UNT), Texas – Individuals curious about the University of North Texas, as well as prospective students and their families who are unable to travel to Denton for an on-campus visit, can get a unique look at UNT— a Tier One research university and home to more than 42,000 students — by watching "The College Tour," a popular Amazon streaming series.
"The College Tour" helps students navigate college choices and get an inside look at campuses around the country from the comfort of their homes.
"We're excited to share UNT's creative, tenacious spirit with viewers across the world by participating in 'The College Tour' this season," UNT President Neal Smatresk said. "You'll hear members of the UNT Family share personal stories to illustrate why UNT is a top choice university and thriving as a Minority-Serving and Hispanic-Serving Institution."
The show is hosted and produced by Alex Boylan, past winner of "The Amazing Race."
"The idea for 'The College Tour' TV series came to me from my 16-year-old niece. Because of the pandemic and finances, she wasn't able to travel to tour colleges," Boylan said. "So, using our skills as executive producers, we created a series inspired by her and millions of others who are interested in attending college."
UNT's episode is now available on UNT's admission site, Amazon Prime, YouTube, The College Tour website, IMDb TV and on streaming apps.
UNT will host a virtual watch party at 7 p.m. Feb. 15, on UNT's YouTube channel. UNT Admissions Counselors will put their caring, creative spirit on display during the watch party while answering questions. There also will be an in-person showing at UNT Spring Preview March 5.
Featured faculty, staff and students include:
Maurice Cruz, a sophomore communication design/art history and urban policy and planning dual major, discusses campus life, diversity, sustainability and some of the best food in Texas.

Caleb Banks, a junior economics major, discusses diversity and inclusion on campus, including his participation in the Martial Eagles, a group focused on helping incoming male students succeed as they acclimate to life on campus.

Gabriella Carden, a sophomore converged broadcast media major, talks about the comprehensiveness of UNT's programs and opportunities through organizations and student jobs.

Audrey Tan, a senior finance major, discusses UNT Athletics, her experience as a member of the women's golf team, and supporting the Mean Green.

Ana Paula Alonso, associate professor of biological sciences, talks about research on campus and the many ways faculty support students, both on-campus and virtually.

Levi Copeland, a senior kinesiology major, discusses Denton's small town feel and welcoming community, while still having a close proximity to Dallas and Fort Worth.

Rachel Hall, UNT alumna and assistant director of academic advising, talks about her own experiences and the variety of support options available to students, both from a student and a staff perspective.

Vanessa Bautista Martínez, a senior education major, discusses how her native language – Spanish – is an asset both in the classroom and in her work assisting other international students in their educational journey.

Anthony Gaut, a recent broadcast journalism graduate, discusses the feeling of belonging on campus, the ease of transferring from community college and opportunity at UNT's Frisco campus.

UNT President Neal Smatresk discusses ways career readiness and professional development are integrated into the student experiences and UNT's 244 academic programs.