Friday, November 17, 2023 - 11:20
Category: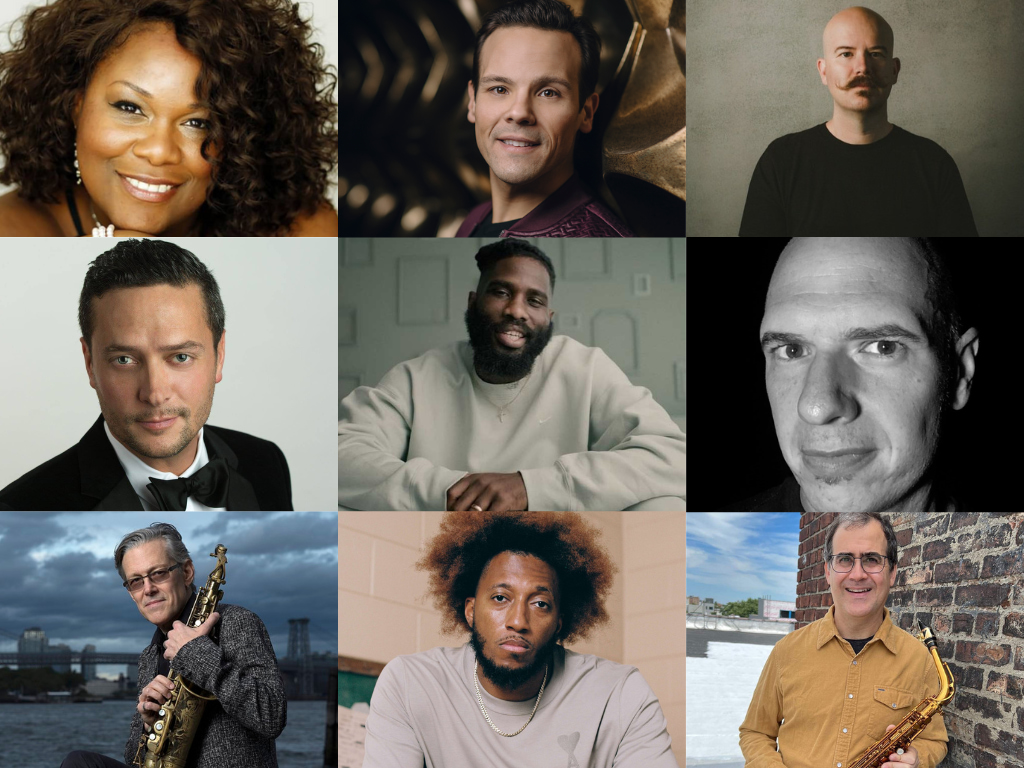 DENTON (UNT), Texas — Nine alumni from the University of North Texas earned nominations or collaborated on projects nominated in the 66th Annual GRAMMY Awards.
UNT alumni were recognized across a half-dozen categories in the nominations, including two that are competing for Best Opera Recording.
Soprano Latonia Moore, who attended UNT during the mid 1990s, won the 2023 Grammy earlier this year in the category for her role in the Metropolitan Opera's production of Terence Blanchard's "Fire Shut Up in My Bones." She and The Met are again nominated for its production of Blanchard's "Champion," in which she was a principal soloist. The production also included cast member Nathan Carlisle ('06) as the character Drag Queen #4.
Also receiving a nod in the category is tenor David Portillo ('05, M.M.), principal soloist in the Boston Modern Orchestra Project's production of John Paul Corigliano's "The Lord of Cries."
Countless alumni, faculty and staff from the internationally renowned College of Music have had a hand in numerous Grammy-nominated and Award-winning projects, with hundreds of nominations and wins across all music genres.
"As always, we are elated to have members of the College of Music family nominated for Grammy Awards in 2024," College of Music Dean John W. Richmond said. "The Grammys are unarguably the most recognized affirmation of achievement in the field of professional music recordings, and we are thrilled that our alumni have once again received the recognition they deserve. We are dedicated to our uncompromising commitment to excellence in the music profession and these nominations confirm that."
Alumni from throughout UNT's colleges and schools were nominated or are part of projects nominated for the 2024 awards (people with UNT ties in bold):
BEST CONTEMPORARY CHRISTIAN MUSIC PERFORMANCE/SONG
Alumnus Lecrae ('02) and Tasha Cobbs Leonard — "Your Power"
BEST CONTEMPORARY CHRISTIAN MUSIC ALBUM
Alumnus Lecrae — "Church Clothes 4"
BEST CHAMBER MUSIC/SMALL ENSEMBLE PERFORMANCE
Alumni Thann Scoggin ('04, '07 M.S.) and Cameron Beauchamp, who attended UNT from 1998-2008, of Roomful of Teeth — "Rough Magic"
BEST COMPILATION SOUNDTRACK FOR VISUAL MEDIA
Alumnus Tobe Nwigwe, who attended from 2005 to 2009, and his wife, Fat Nwigwe, for the song "They Want It, But No," among those included on "Black Panther: Wakanda Forever – Music From and Inspired By"
BEST OPERA RECORDING
Metropolitan Opera — "Champion"
Alumna Latonia Moore as Emelda Griffith
Boston Modern Orchestra Project — "The Lord of Cries"
Alumnus David Portillo as Jonathan
BEST LARGE JAZZ ENSEMBLE ALBUM
Alumni Dave Pietro ('00 M.M.) and Rob Wilkerson of Darcy James Argue's Secret Society — "Dynamic Maximum Tension"
Winners will be named in the 66th GRAMMY Awards scheduled to air Feb. 4 on CBS and streaming live and on-demand on Paramount+.
***
About the College of Music
UNT's College of Music is the largest music program at a public university in the United States and one of the most globally respected. Faculty include internationally acclaimed artists and scholars in composition, conducting, ethnomusicology, music education, music history and performance. The college presents nearly 1,000 music events annually. Students perform in more than 70 ensembles at eight campus venues, which can be viewed worldwide via free live streaming. UNT music alumni can be found around the world in impressive, award-winning careers across a wide range of music professions.