Monday, June 20, 2022 - 15:53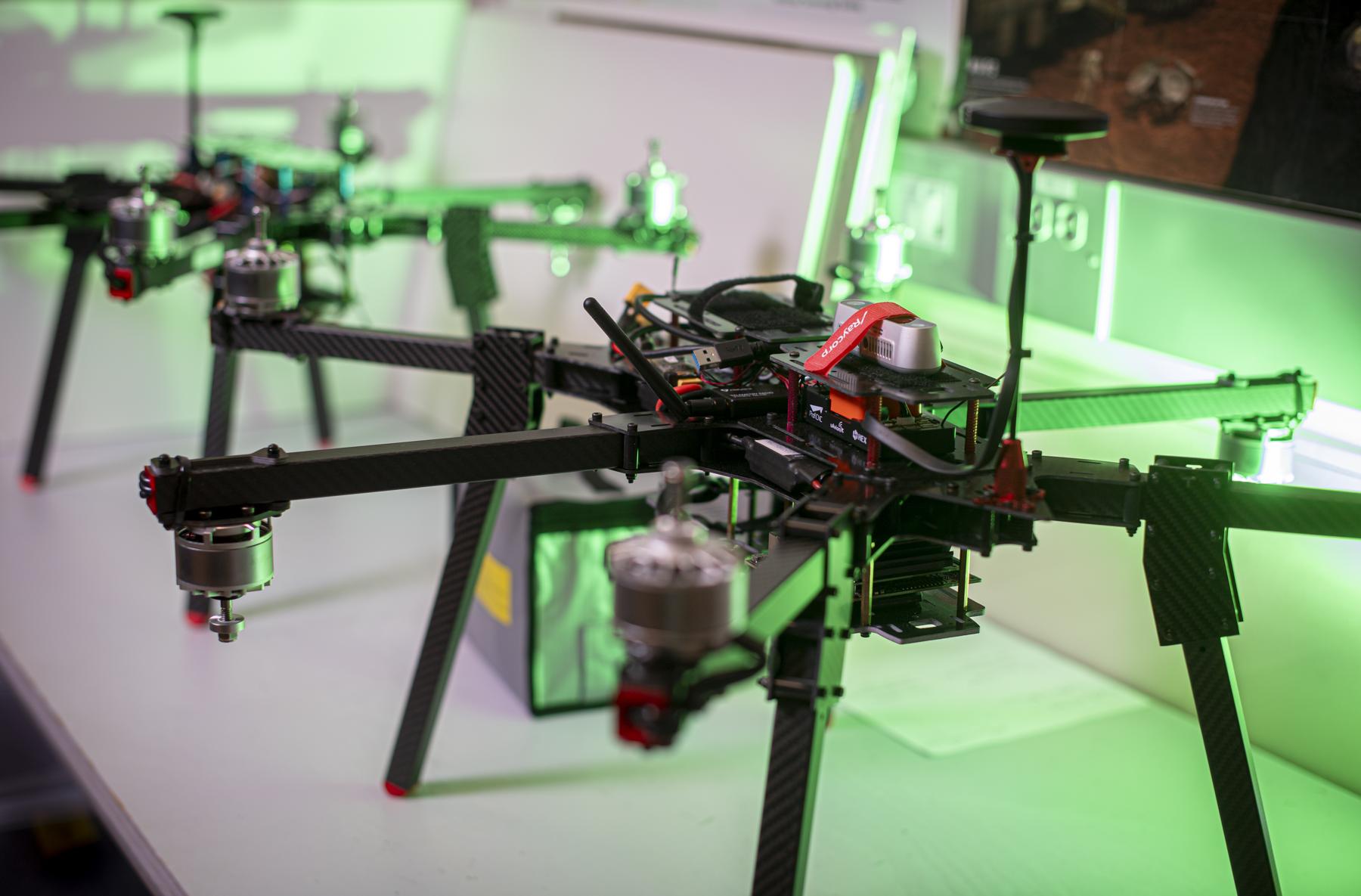 DENTON, Texas — The University of North Texas (UNT) announced today that UNT and the Choctaw Nation of Oklahoma (CNO) are collaborating to develop an Advanced Regional Mobility Corridor (ARMC) that will offer future economic opportunity and growth.
Leadership from both sides are collaborating to create a plan for facilitating a multi-modal advanced transportation corridor that will leverage progress with emerging transportation technologies, including automated ground vehicles and advanced air mobility (AAM).
"UNT is committed to finding solutions for transforming mobility and recently announced plans for an outdoor testing facility — UNT Advanced Air Mobility (UAAM) Test Center — which will significantly increase UNT's research capacity for unmanned aerial vehicles and other emerging areas of research," UNT President Neal Smatresk said. "Our Tier One research university is excited to partner with the Choctaw Nation of Oklahoma to support our region's economic development, enhance research innovation and expand workforce solutions."
The North Texas region borders the CNO Reservation, which has been active in emerging aviation technology research since 2017, when the tribe was selected as the only tribal government lead participant for the FAA UAS ("Drone") Integration Pilot Program (IPP) and later the FAA UAS BEYOND program.
The Choctaw Nation, a charter member of the FAA's BVLOS Aviation Rulemaking Committee (ARC), is conducting research necessary to enable beyond visual line of sight (BVLOS) operations safely and responsibly — including delivery of packages by small drones.
CNO also is developing an Emerging Aviation Technology Center on more than 44,500 acres of tribal-owned land within the Choctaw Nation Reservation and has already built an extensive aviation testing safety infrastructure to support research, development and testing of emerging aviation technologies.
"The future opportunities associated with advanced transportation technologies are exciting and are happening faster than we may realize," said James L. Grimsley, Executive Director of Advanced Technology Initiatives with the Choctaw Nation Oklahoma and an Oklahoma Transportation Commissioner. "Future economic growth and even quality of life and quality of health in our communities will be directly impacted by emerging transportation technologies. It is imperative that we begin to responsibly prepare for this future transportation environment."
UNT and CNO have initiated planning for the ARMC and will work to formalize concepts and plans in the coming months. Public stakeholder involvement and feedback will be critical components of the plans and discussions.
About the Choctaw Nation
The Choctaw Nation is the third-largest Indian Nation in the United States with more than 200,000 tribal members and 10,000-plus associates. This ancient people has an oral tradition dating back over 13,000 years. The first tribe over the Trail of Tears, its historic reservation boundaries are in the southeast corner of Oklahoma, covering 10,923 square miles. The Choctaw Nation's vision, "Living out the Chahta Spirit of faith, family and culture," is evident as it continues to focus on providing opportunities for growth and prosperity. For more information about the Choctaw Nation, its culture, heritage and traditions, visit choctawnation.com.
About The BEYOND Program
A Presidential Memorandum established the UAS IPP on October 25, 2017. The U.S. Department of Transportation (DOT) instituted it as a three-year program to enable state, local and tribal governments, in collaboration with industry to advance more complex UAS operations in the National Airspace System (NAS). Under the IPP, the FAA executed Memoranda of Agreement (MOAs) with 10 state, local and tribal governments to conduct advanced UAS operations to advance safe and secure integration.
The nine IPP lead participants accomplished many achievements under the IPP, and the FAA shared the relevant data and lessons learned with the appropriate policymakers and regulatory teams within the FAA and DOT to inform regulations, policy and guidance. The FAA concluded the IPP on October 25, 2020 as mandated by statute and decided to continue the partnerships and progress it made under the IPP to continue to address remaining challenges. The BEYOND program started on October 26, 2020 to continue the partnerships with eight of the nine IPP participants.
The program will focus on operating under established rules rather than waivers, collecting data to develop performance-based standards, collecting and addressing community feedback and understanding the societal and community benefits, and to streamline the approval processes for UAS integration.
More information on The Beyond Program: https://cnoaa.com/