Monday, August 15, 2022 - 08:57
Category: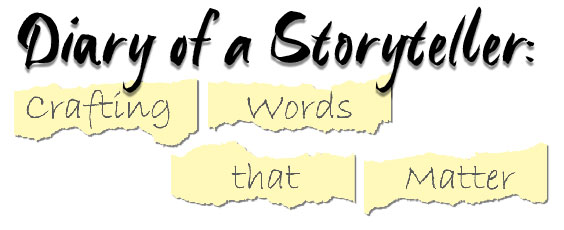 DENTON (UNT), Texas — Ambassador Andrew Young, one of the nation's most iconic civil rights leaders and aide to Rev. Martin Luther King Jr., will join the 2022 Mayborn Literary Nonfiction Conference, hosted by the University of North Texas Frank W. and Sue Mayborn School of Journalism and Mayborn Graduate Institute of Journalism.
Young will be interviewed by veteran journalist and author Ernie Suggs, who recently released a biography on the renowned leader, "The Many Lives of Andrew Young." The Fireside Chat will take place during the conference's awards program, which is set for 7 p.m., Oct. 29 at the Statler Hilton, 1914 Commerce St., Dallas, Texas — a new location for the conference.
The Oct. 28-29 conference, "Diary of a Storyteller: Crafting Words that Matter," will include both in-person and virtual options. The nationally renowned conference provides aspiring and established storytellers, reporters, photographers and narrative nonfiction writers an opportunity to learn, engage and network with the nation's best authors, journalists, editors, educators and agents through workshops, seminars and keynote speeches.
"What better time than now to get back to the craft of writing and storytelling," said Neil Foote, conference director and an associate dean for UNT's New College. "More than ever, storytelling is alive and well, capturing the voices, the scenes, the characters and narratives all around us in captivating ways."
Writers also will have opportunities to publish their work or win recognition and cash awards for their outstanding stories. The deadline to enter these contests is Sept. 15.
The conference's workshops for writing contest award winners will be held during the day on Friday. The reception that evening will feature special tours of the forthcoming Lee Harvey Oswald exhibit at the UNT Dallas College of Law building, a Beaux-Arts style structure that used to serve as Dallas City Hall from 1914 to 1978 and was where Jack Ruby killed Oswald.
All-day panels Saturday will be held at The Dallas Morning News headquarters with limited seated and also streamed live to virtual attendees. The writing contest awards will be presented following a reception and keynote speaker Saturday evening at the Statler Hotel.
Featured speakers include:
Anna Badkhen, an author of seven books including the forthcoming Bright Unbearable Reality, a collection of essays exploring "the human condition in the era of such unprecedented dislocation." Badkhen is a 2019 Guggenheim Fellow as well as the recipient of the Barry Lopez Visiting Writer in Ethics and Community Fellowship.
Ernie Suggs, a veteran reporter for The Atlantic Journal Constitution who currently covers race and culture as well as breaking national and investigative stories. Suggs manages the AJC's award-winning Black History Month project and is former national vice president of the National Association of Black Journalists.
Elizabeth Williamson, a feature writer for The New York Times Washington Bureau who previously worked for the Wall Street Journal, The Washington Post and as a foreign correspondent in Eastern Europe. Williamson also is the author of Sandy Hook: An American Tragedy and the Battle for Truth.
Jane Wolfe, an author of three biographies including the forthcoming Burl: Journalism Giant and Medical Trailblazer about former Associated Press Chairman Burl Osborne. Wolfe also has contributed to dozens of newspapers and magazines including The New York Times.
Some of the other speakers include Pulitzer Prize-winning Washington Post journalists Sari Horwitz and Scott Higham, authors of American Cartel: Inside the Battle to Bring Down the Opioid Industry; Bloomberg reporters Esme Deprez and Olivia Carville; and Los Angeles Times reporters Ruben Vives, Brittny Mejia and Marisa Gerber.
For continuing updates, check themayborn.com.
MAYBORN LITERARY NONFICTION CONFERENCE
What: "Diary of a Storyteller: Crafting Words that Matter," 18th annual Mayborn Literary Nonfiction Conference
When: Oct. 28-29
Where: All conference activities will be held within walking distance of the Main Street District in downtown Dallas. Sites include the UNT System central office, the adjacent UNT Dallas College of Law building, The Dallas Morning News headquarters and the Statler Hotel.
Cost: Registration is $99 for basic attendance, with additional costs for the boxed lunch and awards reception Saturday as well as writing contest entries. Register and see a full schedule at themayborn.com.
MEDIA CONTACT:
Heather Noel
heather.noel@unt.edu
940-369-8218