Wednesday, August 23, 2023 - 09:37
Category: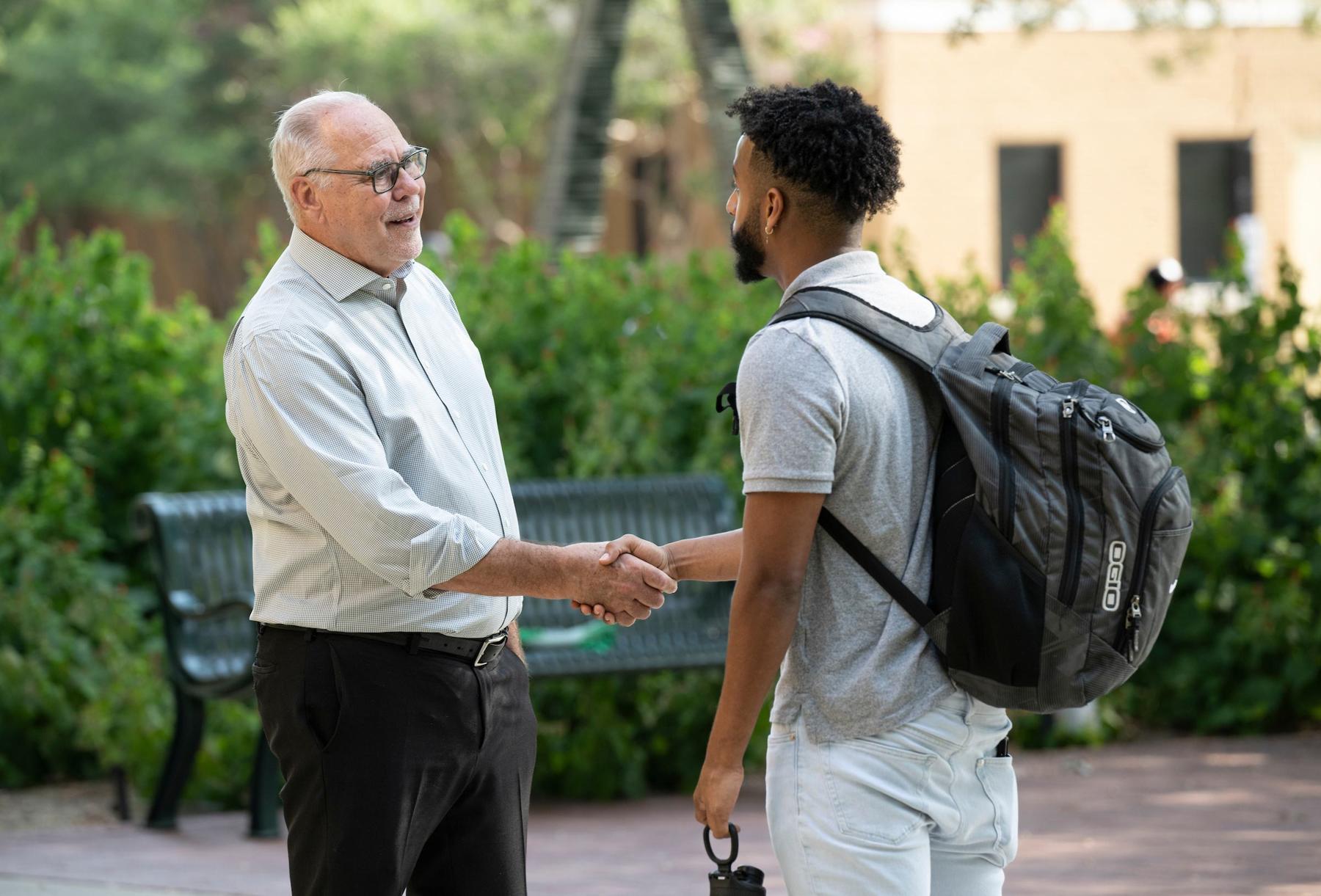 DENTON (UNT), Texas — On the first day of the Fall 2023 semester at the University of North Texas, President Neal Smatresk and volunteers spread out across campus to greet students, help with directions and pass out goodies.
"The energy of the first day of classes is irresistible," Smatresk said. "As thousands of students are walking by, I can see their hopes and dreams — whether they are freshmen just starting or seniors who are ready to graduate."
Yoofi Honny, UNT computer engineering senior, was surprised to chat with the president on the first day of his last year.
"I'm expecting to graduate in May and the president asked me if I was interested in grad school," Honny said. "I'm a little intimidated by this last year but I'm also excited."
As Smatresk shook hands with students and wished them good luck for a new semester, faculty and staff members were stationed at welcome tents set up by the Division of Student Affairs.
"We want to make sure our students have everything they need to find their way around campus and kick off a successful year," said Melissa McGuire, associate vice president for student affairs.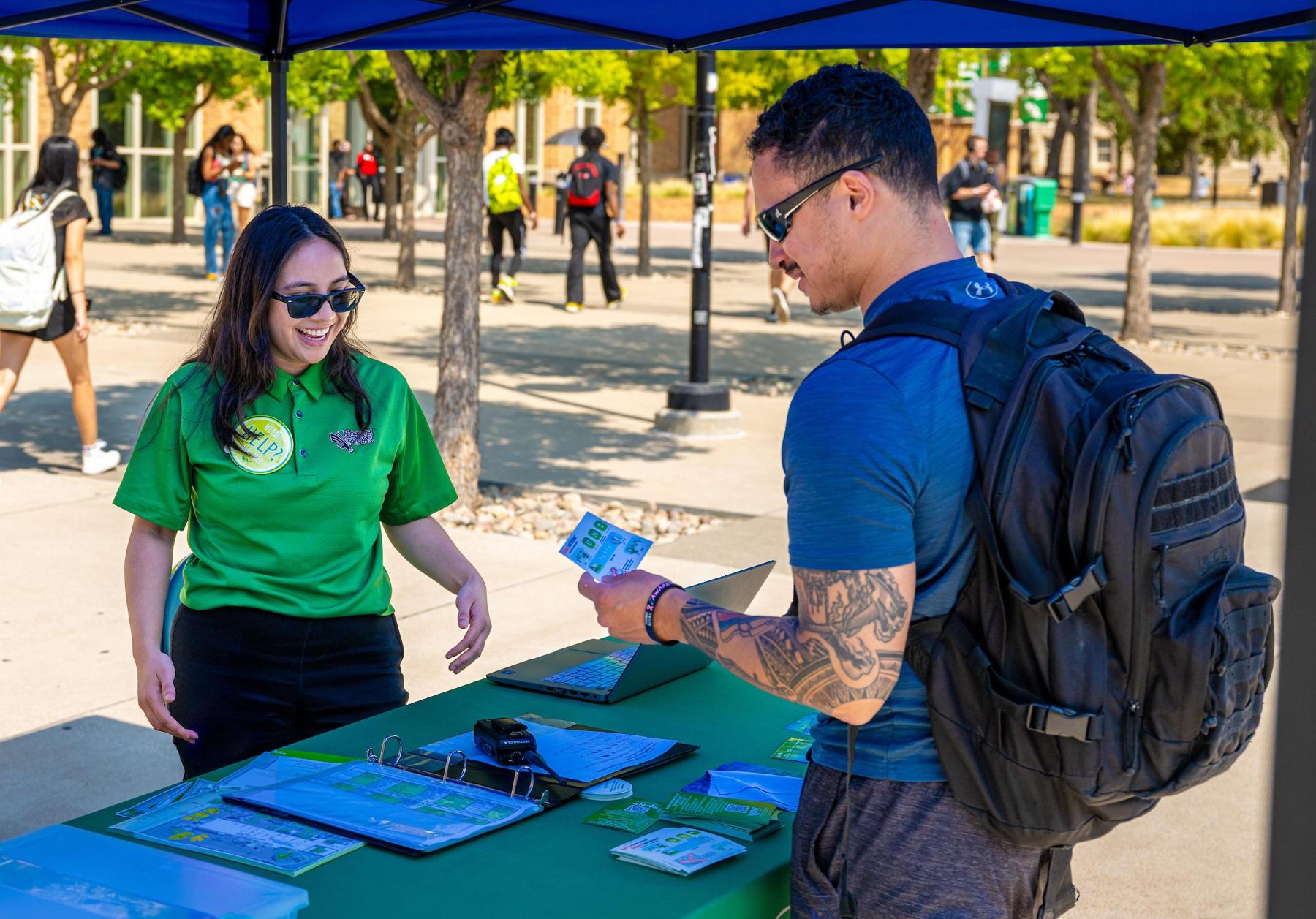 At the welcome tents, volunteers handed out maps, water bottles, stickers and more to students as they headed to class. Various student organizations and departments also were out and eager to usher in the new semester, offering pastries and coffee.
The enthusiasm on campus spread to students like junior Kourtney Henderson, who dyed her hair green for her love of UNT.
"It's the first day so it can only go up from here," Henderson said. "My goal this year is to get a B in organic chemistry."
Meanwhile, freshmen appreciated the extra support at the start of their new journey as they experienced a mix of emotions.
"Being independent for the first time is a huge change, but it's also freedom to explore new things," said freshman Maria Gomez, who's interested in studying business. "As a first-generation college student, it means my family and I are in this together. I know my parents and siblings are hopeful and proud."